PICKUP FRM FOOD TRUCK

PICKUP AT 32ND ST. KITCHEN

ORDER DELIVERY

ORDER A MEAL PLAN

CATERING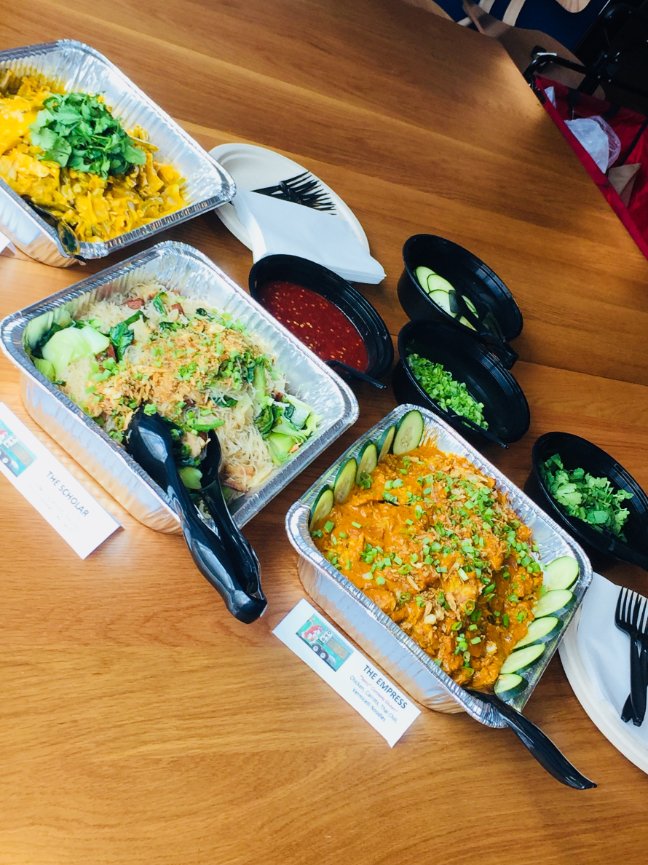 DFG CATERING TO YOUR FAMILY


YOUR DFG DELIVERED: (minimum has now been reduced to 3 entrees)

* Order by Friday noon for NEXT WEEK delivery
* We personally deliver all your meals on the day of your choice between noon - 3pm
* All meals are prepackaged, boxed up with dry ice and delivered to your door step
* We will send you a text as soon as the box has been dropped off
* We can call ahead so you know we are on our way if you specify that in the instructions
* PLEASE GIVE US DETAILED DELIVERY INSTRUCTIONS!
* Heat up your food or refrigerate within 3 hours of delivery.
* Delivery fee is calculated at checkout.
* Our sincerest Thanks for supporting your local small business!!!!
(SERVICES CURRENTLY SUSPENDED BELOW)

DFG TRUCK AT YOUR PARTY!: (minimum $1K order excl. tax and fees)

Memorable, Initimate and Fun Experience

Fresh Off the Truck Food Cooked to Order or Custom Requests

Custom Menu

Minimum guarantee agreement offered for events where customers purchase own meal
FULL SERVICE CATERING: (minimum $1K order excl. tax and fees)

Customized Dishes

Food & Beverage Servers if needed

Visual, Experiential, and Service customization to match your needs

Disposable utensils and plates are provided or we can refer you to rental companies.


FESTIVALS & EVENTS
Hugely popular noodle and rice dishes with healthy options



2 or more order taking Lines

Average of 5 to 30 seconds serving time per customer

High volume capacity able to serve World Class Stadium Sized Events


Credit card processing

Great upbeat attitude, great food, great quality ingredients, and great presentation

Can observe recycling / composting / recyclable requirements

100% Passing Rate for Fire and Health Inspections